If you have an extract from the criminal record that was issued in Ukraine and you want to use it abroad, it must be apostilled in Ukraine.
What we have provided for the client
The client, a citizen of Ukraine, applied to the foreign police in Slovakia for a residence permit for the purpose of doing business. When applying, it was necessary to document confirmation of integrity with a clean extract from the criminal record.
In order to be able to use it in Slovakia, an apostille is required.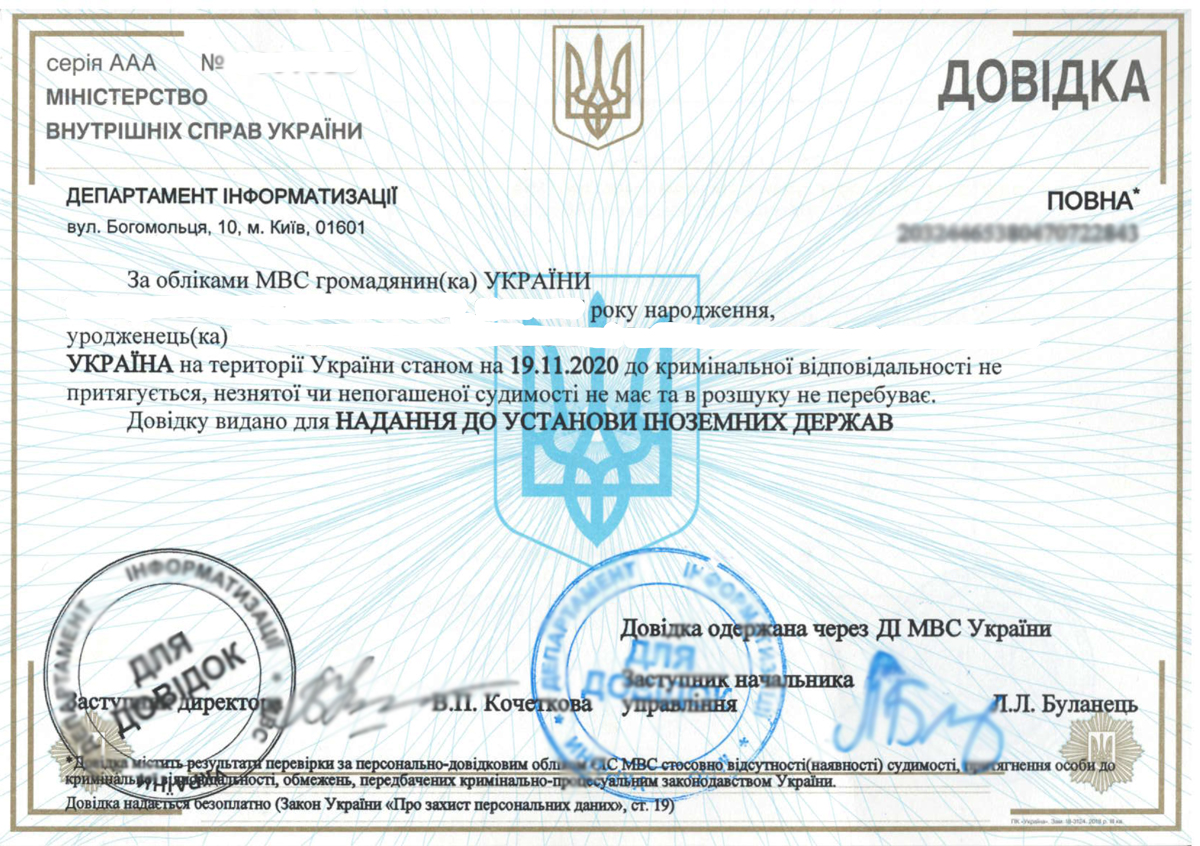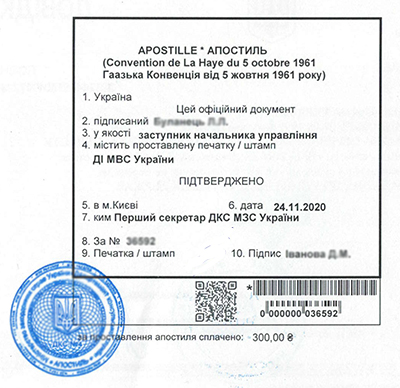 What does the Apostille clause mean on a document?
Because the document was issued abroad, the local authorities must be sure that the document is genuine. In this case, it means that the office where the extract from the criminal record in Ukraine was issued is verified.
The stamp on the document is verified as to whether the person on the document is authorized to issue the document and also the signature pattern of this person. Subsequently, the original document is given an apostille stamp, the document prepared in this way can be used in Slovakia or in another country.
Do you not have an original extract from the criminal record? We will request.
The legalization center also has the option to request a new extract from the criminal record directly in Ukraine. In most cases, it must not be older than 6 months.
When requesting a new statement, we will need the following data:
full name (also in Ukrainian)
entire place of birth
last registered address in Ukraine
Why choose us for legalization of documents?
The manager of the legalization center is also registered as a lawyer in the Slovak and Czech bar associations
We have 11 years of experience
We provide apostille from almost all over the world
We work with official translators, we can translate the document into any language
We are aware that we work with sensitive information, documents are safe with us
In the case of foreign documents, we first check the document to see if it is even possible to apostill it. This process may take 1-2 business days
If the document is not properly prepared so that it is possible to secure the apostille, we will suggest the right procedure
If we do not return the document apostilled, you do not pay for our services. We guarantee 100% satisfaction